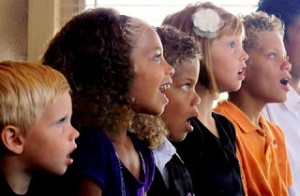 Over 100 Primary Singing Time ideas, games, and activities from Primary choristers just like you!
<h2>More Primary Music Help</h2>
<p>
How to Use Music in Primary
The purpose of music in Primary is to teach children the gospel of Jesus Christ. Primary songs make learning the gospel more enjoyable, invite the Spirit, and create a reverent and learning atmosphere. Use prelude music to bring reverence and invite the Spirit Prelude music creates an atmosphere of reverence and helps children prepare to...